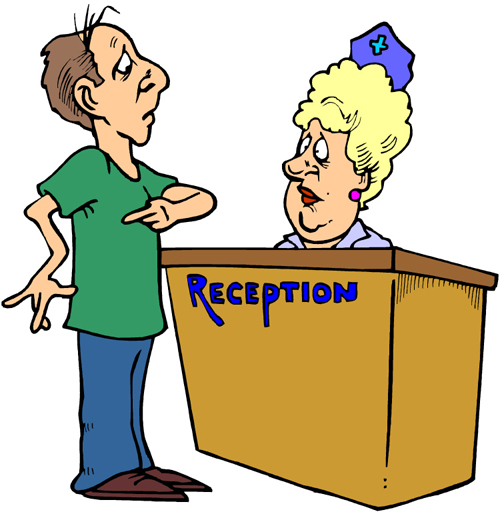 Did you know that this past Wednesday (2nd Weds. in May) was set aside in honor of receptionists nationwide, we didn't until just now!
Around St. Anne's, receptionists do a lot more than just answer the phone!
Weekends can be pretty quiet, and a good time for little projects, but Monday through Friday tend to make up for this! The ability to multitask is crucial for a receptionist here during business hours. 
During this time, receptionists take and direct calls from medical providers and any number of other inquirers. They assist residents with business needs, make change, and sell stamps and gift case items.
There are busy times and quiet times.
Although the receptionist is not "up on the floor," running around and assisting with personal care needs of our residents, (s)he plays a very important role and is the first point of contact in dealing with the outside, be it visitors or callers.
If you have a little extra time and would like to "give back" to your community, you might even consider becoming a volunteer receptionist here
Happy Belated Receptionists' Day!!!