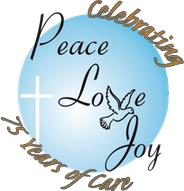 As of Thursday, July 2, as St. Anne's enters into Phase II of the reopening of Long-Term Care facilities, we are able to slightly ease the visitation restrictions. 
Each resident is now able to have one visitor at a time in their room.  Outside visits also continue to be an option.  Before visiting, family must call ahead to make an appointment and must wear a mask.  Upon entry, they must go through a screening process, which includes hand-sanitizing, temperature check, and a brief set of questions.  When in our facility, they must stay in the room of the resident they are visiting. 
If a resident and their family decide to go on an outing, they should keep in mind that St. Anne's will have certain requirements upon their return.  This will be done on a case by case basis in discussion with our Director of Nursing.  Depending upon level of risk of exposure (number of people, nature of outing, geographic concerns, etc.), precautions upon return may include a two week isolation period.
This includes that the residents:
Will have to stay on their floor in a designated area.
Will have meals and medications brought to their room.
Will have to stay in the area and not leave the floor.
St. Anne's is currently moving through phases with the North Dakota Department of Health, which will take time.