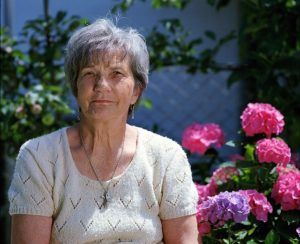 It's never an easy decision, but sometimes, moving a parent into assisted living is the most responsible choice. As a caregiver, you may be under significant stress or may no longer be able to provide for your aging loved one's needs. Moving your loved one into an assisted living center can alleviate stress on you while ensuring their safety and overall well-being.
Because there are so many options when it comes to assisted living communities and what they provide, it's essential to research several spots to figure out the best fit for your family. Look at location, rules of living (such as whether they can have their own car or if the staff is allowed to administer emergency care), and amenities first, then move on to the details.
St. Anne's Living Center shares some ways you can help your loved one flourish in their new home.
Plan Ahead
While there are many details to consider when looking for the right assisted living situation, one of the most important is budget — and not just for the foreseeable future. You will also need to think about what they can handle years down the road and whether or not the community they choose has access to medical care or emergency services. Even if they are in good health now, it's a good idea to start planning for the future to make sure your loved one can get the care they need without worrying about finances.
If finances present a hurdle, there are steps you can take to help your loved one afford assisted living. If savings won't provide enough cushion, the most obvious choice is to sell their home. While this will be an emotional upheaval for everyone, in the end, it could cover the costs of care, leaving your loved one to enjoy this next chapter.
Talk to an expert real estate agent about selling and what you need to do to get the home ready. If your loved one already has a mortgage — or wants one — you can also contact a mortgage company like Penny Mac US about any financial hurdles you may face as you assist your loved one with this process.
Time to Move
Once it's been determined that your loved one is indeed moving to assisted living, it's time to assess their belongings and plan for the big move. Since it's likely they'll be downsizing quite a bit, survey what they can realistically keep and what should be sold, given away, or donated. Large furniture might be too bulky, and family heirlooms may need to be sorted and passed on to other members of the family. Be patient with your loved one here, since this is another difficult part of the process.
Once you have a move-in date, reach out to a moving service to help transfer your loved one's belongings. Simply search for "moving companies near me" to find a list of highly-rated moving professionals with competitive rates. Make sure that anyone you plan to hire is also licensed, bonded, and insured.
Driving Dilemma
Many older adults feel comfortable driving for as long as they're able to, but others have a vision impairment, anxiety, or health condition that makes driving difficult or impossible. In some cases, seniors who move into an assisted living community don't have access to their vehicle, and that can lead to some worries about whether they can remain independent.
The good news is, there are lots of options when it comes to getting around; you just have to find the right one. Rideshare services like Uber, public transportation, and senior ride services offered by a local church or hospital are all great options. Plus, assisted living communities typically offer shuttle service daily to a variety of stores and doctors' offices.
Get Social
A major benefit of moving into an assisted living community is that your loved one has the chance to meet new people and remain social. If they live alone or with you, they might not see or speak to many of their peers throughout the day. Having these connections can boost their mental health and even help them stay physically healthy. Help them make the most of these opportunities by encouraging them to join clubs, get involved in groups, and meet like-minded adults who also want to remain active and engaged.
Stay Connected
A move to a senior community doesn't mean they need to cut ties with friends and loved ones (even if they are busy with their new friends!). Make an effort to remain connected by meeting your loved one for lunch, calling regularly, or attending functions together. This will help them feel less isolated while they are getting used to their new living arrangement. If you have a smartphone, consider using an app that will help you make calls and video chat easily.
Making a move to an assisted living community can be stressful for everyone if you aren't prepared. Help your loved one get to know the community and the people who live there. With a little time, your aging parent will thrive, and you won't feel as stressed because you know they are safe and well-cared for.
By Beverly Nelson of standupforcaregivers.org
At St. Anne's Living Center, your well-being is our top concern. We believe in creating an environment that makes it possible for residents to enjoy life and all that it still has to offer. Visit us today for a tour and to find out more. (701) 746-9401