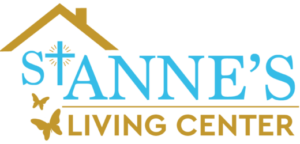 It's been quite the year, hasn't it?
But, one thing we've hopefully all gained is a greater appreciation for the blessings we do have: Family and friends, our health, and a place to call home.
At St. Anne's Living Center, we're all kind of like family to each other, and there's always a friend or two around to visit. So, if you're look for a caring living environment, a place to call home in your retirement years, check out St. Anne's!
Visit us online at stannesguesthome.org or call 701-746-9401.