We've share here before about the four little plum trees Sr. Christina started a few years ago.  They are now about five feet tall!  It's truly amazing how life works, how one can put small little plum pits in the ground, and in a few years (and some TLC), you have trees.  They've grown so much since just last spring!
This afternoon, our trees got their spring haircuts, before coming out of their winter dormancy (that is: we pruned them).
This will prevent branches from growing into the trunks or competing with other nearby branches.  It will also, hopefully, help stimulate growth.
In pruning trees in mid-March, we hope to avoid sending them into shock.  When they "wake up" in a few weeks, they'll be neatly trimmed for the season.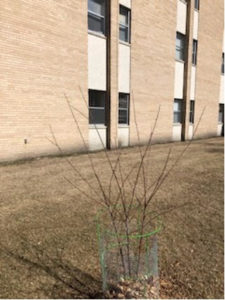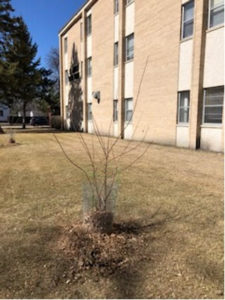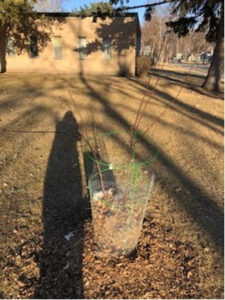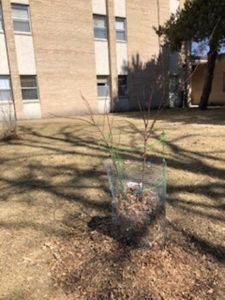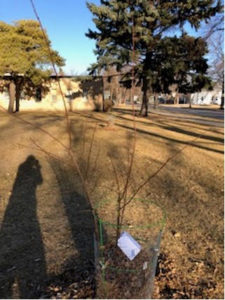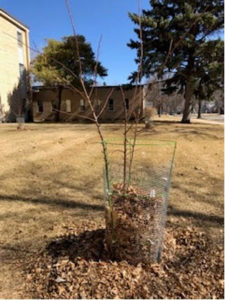 It will be exciting to see how they grow this summer!  Stay tuned!
A special thank you to our volunteer, Cindy Flath, for her great work!