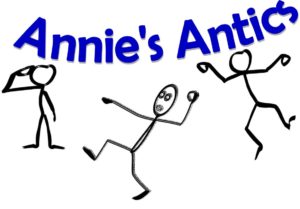 We're happy to bring you a new series on our "St. Anne's Scoop."  Annie's Antics will share stories from humorous happenings at St. Anne's (both old and new locations) over the years.
We hope you enjoy them.  Feel free to pass them on to anyone interested in a good story and a good laugh!
Click on the videos below and enjoy!
Episode 1: "Play That Piano!"
In this clip, Sr. Rebecca retells a story from decades past.  Feel free to comment and/or share!